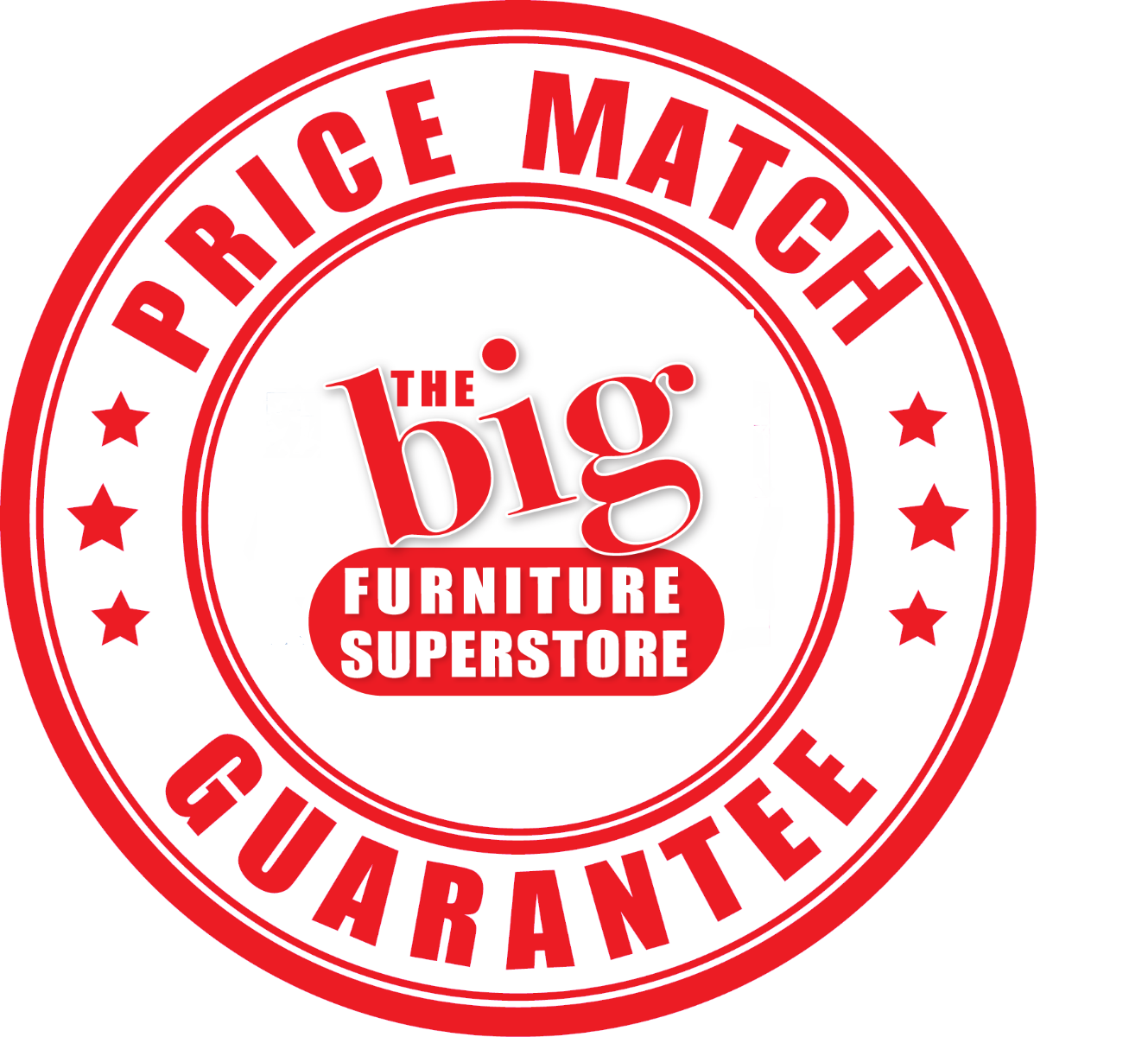 Price Match Policy
We're proud of all the products we sell, because each one is developed to bring you the best quality and value. And to ensure we offer the most competitive prices, we regularly benchmark all these products against others in the market. If we find that they are selling the same individual product, sold with the same service conditions, at a lower price, we're pleased to offer a Price Match Guarantee. So, we don't expect you to find a lower price elsewhere, but if you do, please let us know.
How to make a price match request? - If you do find any product cheaper elsewhere simply contact us. We will ask you to supply details of your quote, which will need to contain full details of the product, the company that we will be conducting the Price match against.
Terms & Conditions
The Big Furniture Superstore Price Match Policy is valid against selected retailers only and where advertised product is at UK retail price, and sold in GBP (Pounds Sterling).
Big Furniture Superstore reserve the right to decline the price match.
The competitor's prices need to be publicly available to all customers. For us to verify these prices, they need to be displayed in the competitor's own shop or on their website.
• The price must apply to a new, (not clearance models), identical individual product, that's the same make, model, size and colour.
• The matching product must be sold with a specified comparable guarantee / warranty.
• Where possible, consumers must provide evidence of the price to be matched, e.g. screen shots, photo, adverts etc. as advertised by the competitors.
• The price must be inclusive of VAT and any additional charges e.g. delivery.
• The Big Furniture Superstore price match policy may include discount codes as advertised by competitors.
• The price match policy is only available prior to order completion and will not be applicable once the sale has taken place.
• The policy is non-transferable, and cannot be used in conjunction with any other offer unless otherwise stated. Businesses that trade on a different basis to The Big Furniture Superstore are not deemed comparable competitors.
These include :
• Outlets that operate only on the internet or through mail-order
• Showrooms attached to internet-only companies
• Pop-up or temporary shops
• Collection points
• Auction sites
• Factory outlets
• Membership clubs
• Duty-free shops
• Market stalls
• Home shopping channels We also don't match competitors who are in administration or closing down.
The retailer must be VAT registered & legally trading in the UK.
If you have any queries, please contact us on 01752 224982