Ships within: 5 to 7 weeks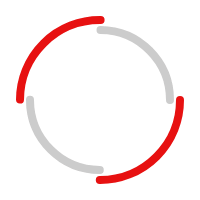 Product Details
Description
At very first glance, a Relyon bed evokes a truly sensory experience. First you see the quality of its design and meticulous attention to detail, and then you feel its sumptuous comfort and luxurious support. Combining the best qualities in form and function reflects why Relyon maintains its renowned status as the best beds in the world.





To personalise and complete your Relyon mattress and divan we have designed a range of nine headboards offering a blend of modern, traditional and contemporary styles. Available in a host of fabric options, widths and heights, these beautifully hand-crafted headboards will form the centre piece of your dream bedroom.





If you are buying a divan base we recommend selecting the same fabric for the divan and the headboard. From textured upholstery to luxurious velvets, all in a variety of colours, this wide selection of divan and headboard fabrics offer a stylish solution for any bedroom design. Whether you are looking for a classical divan set in a neutral colour or a coloured statement piece, the collection has a fabric to suit.